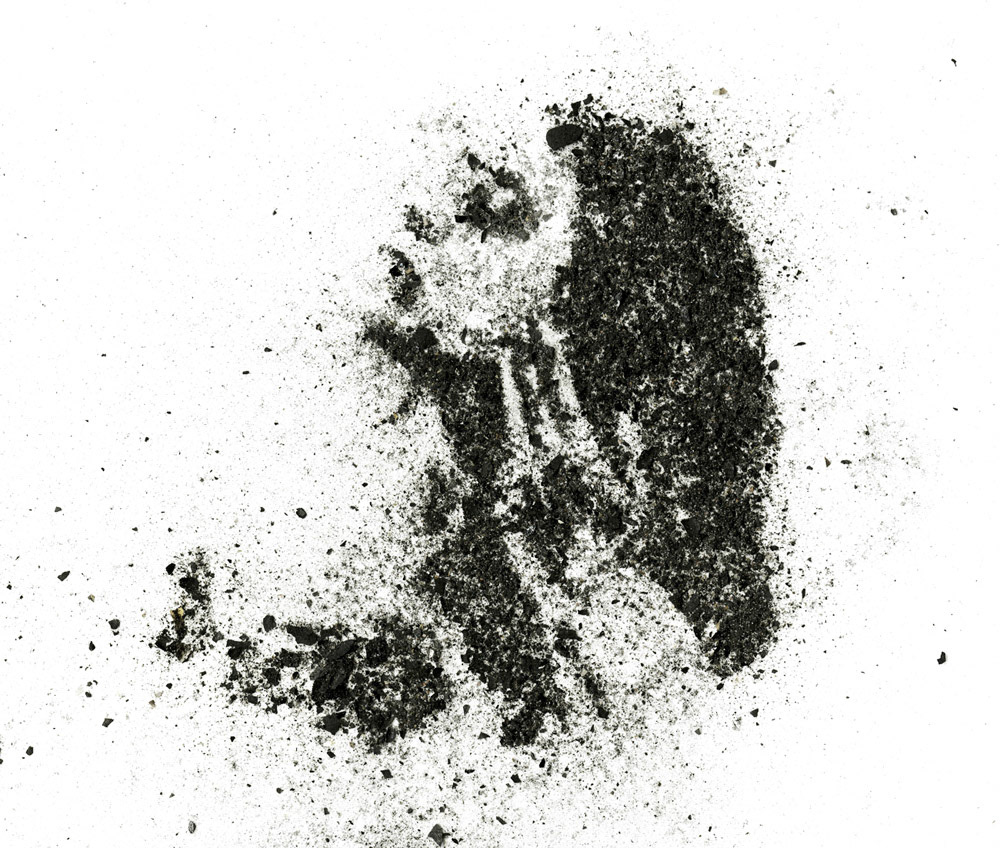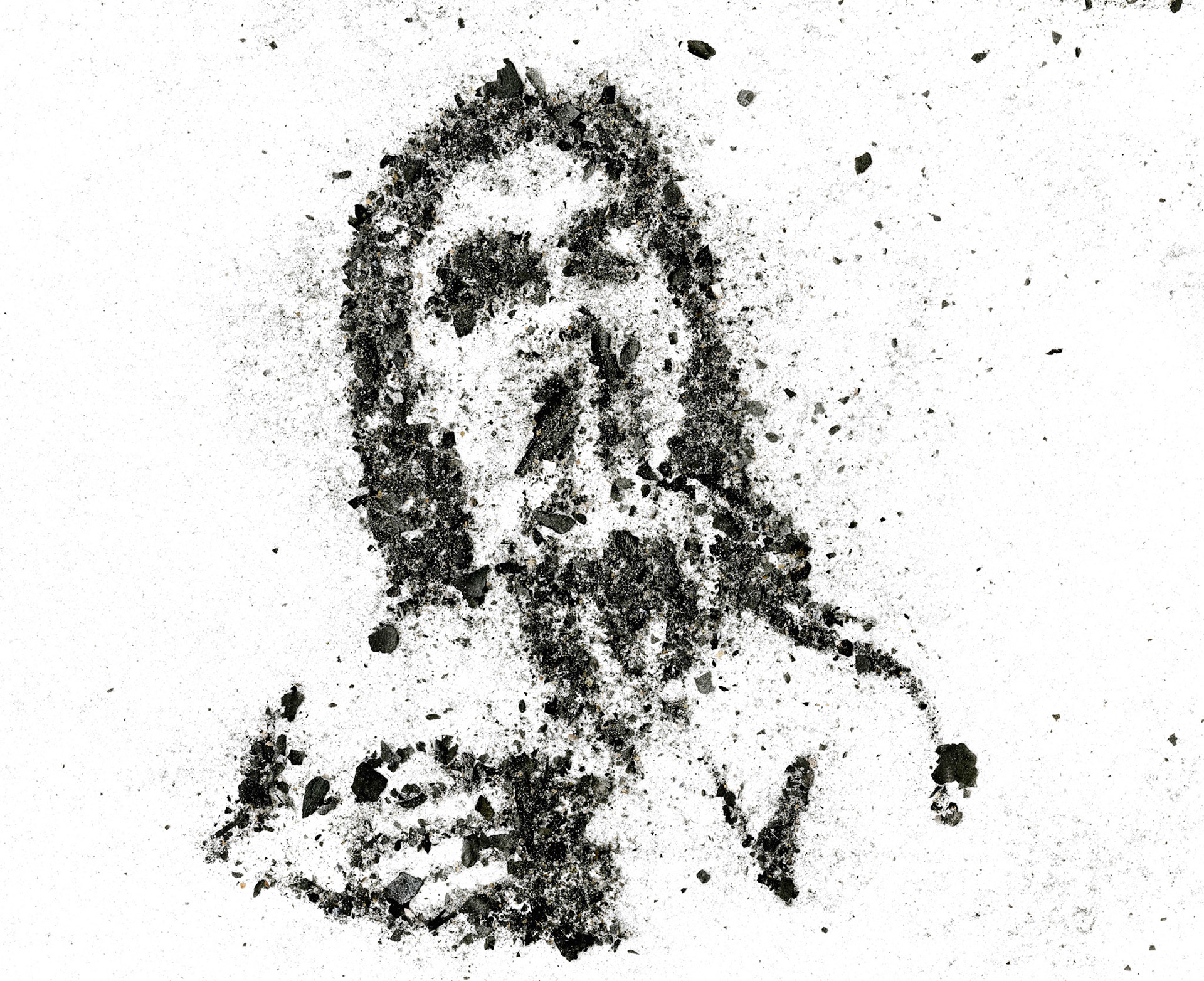 This body of work is a collaborative project between myself and Melissa Word, a professional modern dancer and choreographer. Presented here is part of our collaborative efforts, in which the fluidity of time-based gestures and movements of dance are presented as still photographs.
The collaborative inspiration is based upon an Italian proverb, devo farmi le ossa, which translates, I need to make my bones, a phrase that I believe resonates with many people during our current cultural climate of upheaval, financial collapse and political uncertainty. People are finding strength to reinvent themselves and survive in the midst of a major cultural shift; I must make my bones is a sentiment filled with the promise of growth and resilience.
The still images are gum bichromate prints pigmented with the ash of burned objects such as human hair and found photographs (family snapshots from the first half of the twentieth century). The still images find physical form through the ash and symbolic strength through the burned object's emotional resonance. Some of the images that emerge from the ash are ephemeral and lack solidity, others are strong in their form—both the hesitancy and strength represented in these images pay tribute to the courage of making one's bones, as well as the enormity and complexity of the task.